Our Client Say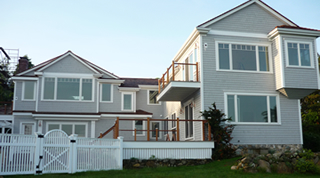 Our Client Say
"Manny Barros of BBL Builders is a superb general contractor. My wife and I retired this spring and moved from the Boston area to Falmouth on Cape Cod. As grandparents, raising a 5th grader, it was a challenging move, and we weren't able to close on the house until May14, just six weeks before ...
Kathryn & Jerry Lanson
"Manny you have great craftsmen and their personalities are very welcoming.We have recommended you to friends and family, thank you for the pride you & your crew take in your work and keeping our house ...
John & Shirley Farrington
"This letter is in reference to Manny Barros and the work that BBL Home Improvements has provided for ...
Fr. Don & Kathy Milligan
"Manny thank you for remodeling our summer home and seeing through our yearly projects, you have a great ...
John Bletzer
"Manny you have a great crew they are very polite, helpful and professional. We were completely satisfied, the attention to protection and clean-up along with your workmanship are all veiwed as great assets. Thank you for creating a pleasant experience for us as well as coming in on budget with a transparent billing system, ...
Jim & Peggy Ledwell
"My family has had the pleasure of working with BBL Builders construction twice, once for our roof and again for a restructuring of an addition to our home. There truly aren't enough words to express how impressed we were by the professionalism and level of craftsmanship from both the aforementioned projects. Manny Barros Jr. ...
Kimberly Palmer
"Manny thank you for all the wonderful work your crew has done and continues to do at my properties I'm very grateful for all you ...
Sally Cross