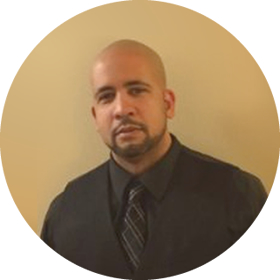 BBL Builders LLC is a full-service contractor. We specialize in custom carpentry as well as property maintenance. Our goal is to provide our clients with excellent carpentry and maintenance services, at a price that is fair and reasonable.
As a company, we feel that it is our duty to provide exceptional service to our clients, as well as nurture good relationships with our employees. Our desire is to become an important contributor to our community through honest, reliable work ethic. The purpose of our business plan is to familiarize you with the intricate workings of our business.
---
The Company
We were formed in March, 2006. The company has experienced constant growth since then, to the point where four out of five employees have been with the company for more than two years. We are currently in a great position for expanding, and anticipate much growth over the next few years.
Company Ownership
BBL Builders/Home Improvement, LLC is a privately owned limited liability company. lt was formed in March, 2006. The company has one owner / manager Manuel S. Barros Jr. 100% ownership. This is also not only a minority owned business I'm also a Veteran.
Company Summary
BBL Builders/Home lmprovement, LLC was founded through a collaboration of skilled and seasoned industry professionals having solid backgrounds in construction and business. These disciplines, combined with years of experience enable us to provide our clients with the highest level of workmanship, thorough professionalism, and solid dedication to their needs.
Competitive Edge
Our competitive edge consists of our ability to form lasting relationships with our customers and employees. As a company we understand that people and relationships are our strongest assets. Many companies do not take relationships as seriously as we do, which we feel gives us a competitive advantage that will last as long as our relationships do. Our employees are placed with specific clients so there name become's a house hold name to our client, which allows them to experience a level of comfort and trust that is needed in a relationship.
Future Plans
BBL intends to continue a steady growth process over the next few years. We have worked hard to maintain a good relationship with our current employees, and feel that they are ready to expand and to take on additional responsibility in order to help the company grow. we do not intend to seek outside financial assistance. We feel that our growth can be financed internally.
Keys to Success
Reliable, trained supervisors and employees
Sufficient labor supply in order to meet demand
Sufficient working capital in order to contract with larger clients
Maintain a friendly work environment in which people want to perform their best
Objectives
Achieve l00% customer friendship and satisfaction
Hire only high caliber employees who are capable of providing quality service
Continue company growth
Stay diversified
Promote growth from within
Ongoing Communication
Architects focus on aesthetics and builders focus on logistics, which means communication between both parties is vital. To deliver an ideal product I tie the architect, the builder, and the homeowner into one unit moving forward throughout the conception of the project.
Our Services
BBL Builders Home Improvement, LLC is a fully licensed contractor, home improvement specialist, and certified renovator. We specialize in frame to finish carpentry from conception to completion and our property maintenance and estate care division takes over after your project is complete with our one call approach. With one call we handle it all any facet of carpentry or property maintenance.
Warranty
Most builders vanish at the completion of the project. Some will warranty for up to 6 months. BBL Builders warranty for a year and pending the situation a lot longer. We then transition into our property maintenance phase where we begin our One Call Get's It All program. No need to make phone calls for fixes as we have the resources to resolve any issues… the ownness is placed on us 24 hours a day.